Dilas International Customs Brokers are happy to announce that our new addition – Edmonton office – has been recently licensed by CBSA (Canada Border Services Agency) to operate at the Edmonton. 
The office is located across the parking lot from Canada Customs exit into the Edmonton at the following address:
Dilas International Customs Brokers in Edmonton
10715 124 St NW
Edmonton, AB
T5M 0H2
(for mailing cheques and financial documents)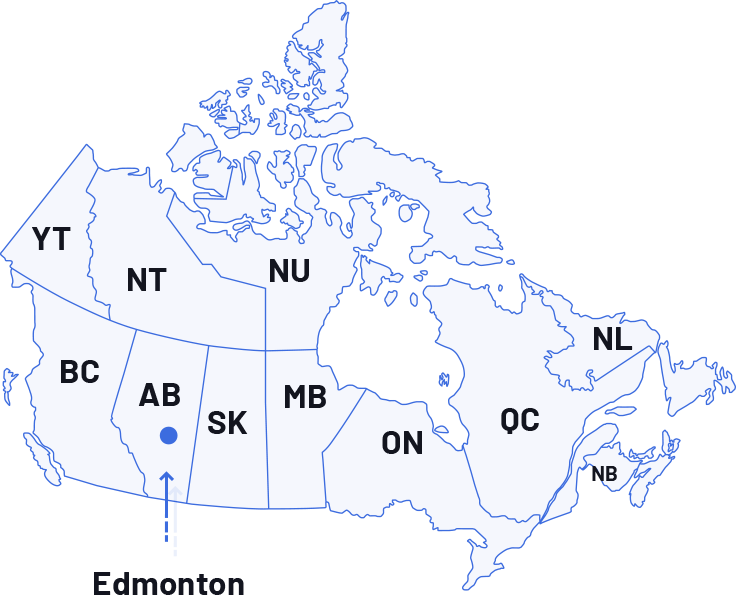 One minute account set up process
Immediate submission of CBSA entries
Customs clearance of personal use imports
Declaring of Internet stores purchases
Imports from the USA or overseas
Request for Export Authorization ID
Customs HS codes determination
Electronic submission of B13A
Dilas International Ltd is a Canada Border Services Agency (CBSA) licensed customs broker that offers electronic data interchange (EDI) customs clearance services to our clients located in the Edmonton Metropolitan Area.
Except under some special circumstances, EDI customs clearance has been mandatory for some time now. The CBSA requires all customs declarations for goods being imported into Canada, to be presented in an electronic format in a timely manner depending on the mode of transportation. In fact, 97% of all release requests (customs declarations) presented to the CBSA's Edmonton office for the month of September 2013, where EDI customs declarations.
In order to clear our clients' commercial or personal import shipments through Canada customs at the Edmonton International Airport CBSA office, Dilas International Customs Brokers coordinates its customs clearance services with all carriers in all transportation modes.
In fact, Dilas Customs Brokers deals directly with courier companies operating at the Edmonton International Airport (EIA) such as DHL, FedEx, UPS and also with Air Canada and other air carriers operating at the EIA.
As your Customs Broker we also cooperate with Canadian National Railway and Canadian Pacific, to clear imported rail cargo. Finally, Dilas Intl works with many different highway carriers in the truck transportation mode in order to clear imported goods arriving at different Edmonton Area CBSA licensed Customs Sufferance Warehouses and Customs Bonded Warehouses.
Dilas International Customs Brokers is proud to be part of Edmonton's international logistics success and import activities. Did you know that the Edmonton Metropolitan Area imported over $6.8 billion worth of goods in 2011. Here is a breakdown of $ Values of imports per community in the Edmonton Census Metropolitan Area (CMA): Edmonton – $5,8 billion, Nisku – $483.4 million, Sherwood Park – $213 million, Leduc – $168.2 million, Spruce Grove – $51.6 million, St. Albert – $45.9 million, Stony Plain – $19.4 million, Sturgeon County – $7.9 million, Devon – $6.8 million, Morinville – $5.5 million, Ardrossan – $5.2 million, Beaumont – $2.5 million and Leduc County – $2 million.
In Edmonton Dilas International Customs Brokers relies on our trusted delivery partner located at
10715 124 St NW, Edmonton, AB, T5M 0H2, CA, or you can always call us at 780-701-0948 for more information!
Dilas Intl Customs Broker is also proud to be part of our loyal customers' success stories and we hope to continue to serve you well. We are also looking forward to serving new international trade participants from Edmonton and surrounding areas and assist them in their personal or commercial importations needs.